November 1, 2010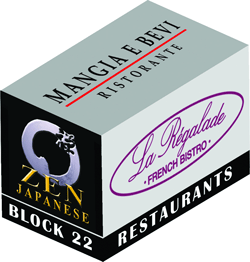 The Japanese, French and Italians Can All Get Along!!!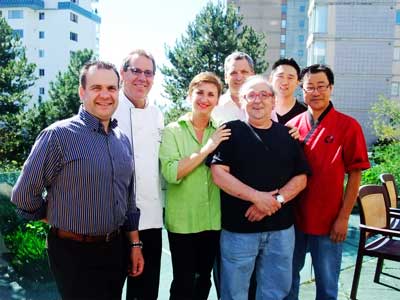 At 22nd and Marine Drive in West Vancouver, there are three great restaurants.  Each one excellent in it's own right.  Not competing but complementing each other.  Zen Japanese Restaurant pioneered this block in 1992, followed by La Régalade French Bistro in 2002.  Mangia E Bevi Ristorante arrived on the scene in 2007.  At all three, you will, more often than not, be greeted at the door by one of the owners.  It's a unique block on the North Shore.
Working together as BLOCK 22 Restaurants, we conduct events as a group.  Our first BLOCK 22 event was our Fall Harvest for Harvest Project.
For the month of September 2010, each restaurant featured a 3-course menu for $35.  For each of these special menus sold, the restaurants donated $5 to Harvest Project in North Vancouver.
The three restaurants sold an amazing 1000 of these special menus for a total donation of $5000.00.  Along with additional donations from our guests, the total raised for Harvest Project was $5698.84.
www.harvestproject.org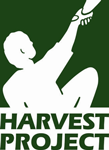 Block 22 Contact Information
La Régalade French Bistro            – Brigitte Raye
#103 – 2232 Marine Dr, West Vancouver, BC   V7V 1L6
604 921-2228
laregaladebistro@hotmail.com
www.laregalade.com
Mangia E Bevi Ristorante            – Doug Grisdale
2222 Marine Dr, West Vancouver, BC   V7V 1L6
604 922-8333
info@mangiaebevi.ca
www.mangiaebevi.ca
Zen Japanese Restaurant            – Jun Park
#101-2232 Marine Dr, West Vancouver, BC   V7V 1L6
604 925-0667
jun@zensushi.ca
www.zensushi.ca
Harvest Project                                  – Wendy Hiebert
201 Bewicke Avenue, North Vancouver, BC   V7M 3M7
604 983-9488
wendyh@harvestproject.org
www.harvestproject.org